Kelvin Paul Strong 1963 - 2004
Kelvin Paul Strong, 41, passed away on November 24, 2004, at his Porthill-area residence.
Funeral services were held Saturday in the Bonners Ferry Funeral Home, with internment in Grandview Cemetery.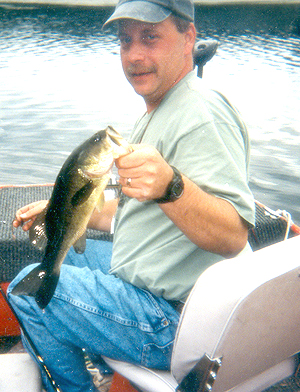 Kelvin was born May 7, 1963, in Washington, D.C., to George and Barbara (Murray) Strong. He received his education in Laurel, Maryland.
He worked at various jobs including in a body shop and installing garage doors before entering the Navy's Underwater Demolition Team in 1981. He did his boot camp in Illinois and was stationed in Key West, Florida. Following his discharge in 1986 he moved to Sagle, where he worked in area mills. In 2000 he became a caregiver for his mother, and the family moved to Porthill in 2002.
On July 31, 2004, he married Leanna Fancher in Bonners Ferry, and in the fall of this year he entered North Idaho College to complete a degree in social work.
Throughout his life, Kelvin enjoyed hunting, fishing and the outdoors. He will be remembered as a loving husband and father.
Survivors include his wife, Leanna Strong, father George Strong, and children Destiny, Angel and Justin, all of Porthill.
Originally published on the website - Kootenai Valley Press
kvpress.com/obituaries/041124strong.htm