Clyde Irvan Smith - July 9, 1913 - May 25, 2007
Bonners Ferry Herald, Thursday, May 31, 2007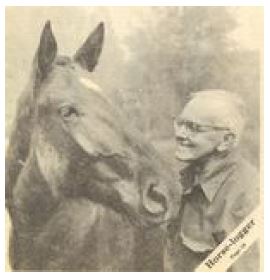 Clyde Irvan Smith (93) passed away on Friday, May 25, 2007 at the Boundary County Nursing Home in Bonners Ferry, Idaho.
Funeral Services will be held on Saturday, June 2, 2007 at 2:00pm at the Free Methodist Church in Bonners Ferry, Idaho with interment in the McArthur Cemetery.
Clyde was born on July 9, 1913 in Glide, Oregon to Daymond and Lena (Watson) Smith.
After WWI he left Oregon and moved to Sandpoint, Idaho where he spent his childhood logging with his father. On June 9, 1939 Clyde married Ruth Wesselman in Sandpoint, and moved to the Westside in Bonners Ferry, in 1943 where he operated a farm of 157 acres. They moved to McArthur in 1957 and horse logged until retirement in 1979.
He had a love for walking and he was still walking a mile a day at age 93. Clyde enjoyed playing the accordion and loved to watch the "Price is Right".
Survivors include his wife Ruth Smith; two sons: Douglas C. Smith and wife Sharon; Earl J. Smith and wife Connie both of Bonners Ferry, Idaho; daughter, Alice M. Coffey and husband Pat of Spirit Lake, Idaho; brother Ed Smith of Sandpoint, Idaho; daughterin- law Shirley Ross widow of Tom Smith of Blanchard, ID; 17 grandchildren, 56 greatgrandchildren; 3 great-great-grandchildren and numerous nieces and nephews.
He was preceded in death by one son Thomas F. Smith and 9 brothers and sisters.