Enrique Rual Ruiz 1979 - 2005
Funeral services were held January 12 in the Bonners Ferry Funeral Home Chapel for Enrique Rual Ruiz, 26, Bonners Ferry, who died January 6, 2005, from injuries sustained in a vehicle accident near Colburn, Idaho.
Enrique was born in Portland, Oregon, December 22, 1978, to Danny M. and Sandra (Stogden) Ruiz. He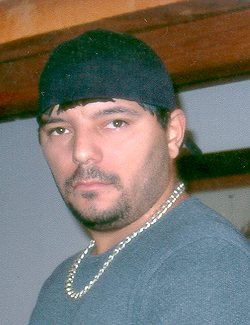 received his education in Oregon and graduated from Sherman County High School in Moro.
He lived in Juneau, Alaska, before moving to Bonners Ferry in 2002. He worked for LP Mill and was currently employed at Welco Lumber Company at Naples.
Throughout his live he enjoyed fishing, camping, playing board games with family and friends and loved to swim.
Survivors include his fiancée Amber Chase, mother-in-law to be Beth Chase and brother-in-law to be Jeremy Chase, all of Bonners Ferry; father Danny Ruiz and wife Lori, Elk Point, South Dakota; mother Sandra Stogden-Ruiz, Juneau; bothers Danny Ruiz, Jr., Andy Ruiz and Emiliano (E) Ruiz all of Juneau; step brothers Salvador and Caleb Lara, both of South Dakota; grandparents Yisdra Ruiz, San Jose, California, and Natalie Stogden Ramuos and Carlos Ramos, both of Salinas, California; and numerous aunts, uncles and cousins.
He was preceded in death by three grandparents.
Originally published on the website - Kootenai Valley Press
kvpress.com/obituaries/2005/0106ruiz.htm