Dan Edwin Morris - March 19, 1969 - April 8, 1969
Infant Son Posses; Rites Tomorrow
Dan Edwin Morris, 18-day-old son of Mr. and Mrs. Cecil Morris of Copeland district, passed away at a Spokane hospital Tuesday morning, April 8. He had been taken to Spokane shortly after birth by local ambulance in an effort to save his life.
The infant, born March 19 to Cecil and Myrtle Pywell Morris, is survived by the parents; two brothers,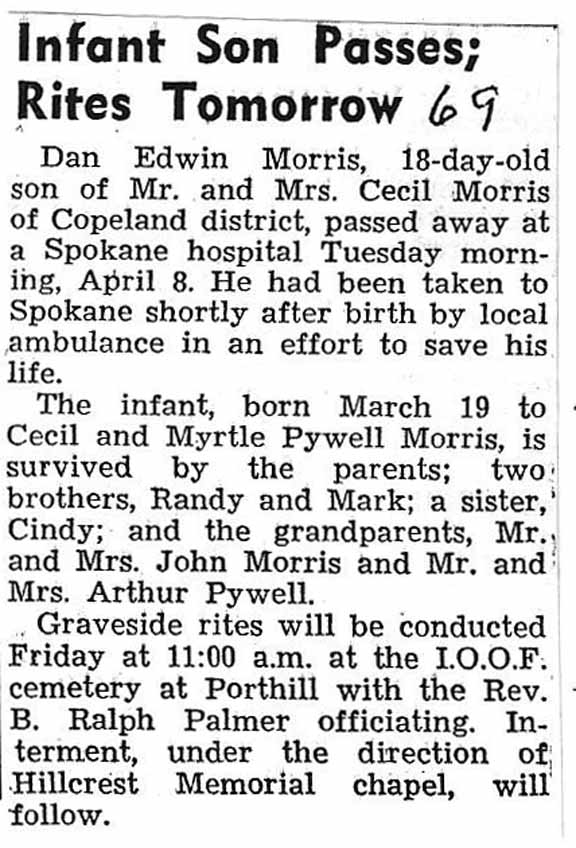 Randy and Mark; a sister, Cindy; and the grandparents, Mr. and Mrs. John Morris and Mr. and: Mrs. Arthur Pywell.
Graveside rites will be conducted Friday at 11:00 a.m. at the I.O.O.F. cemetery at Porthill with the Rev. B. Ralph Palmer officiating. Interment under the direction of Hillcrest Memorial chapel, will follow.