Harlan Lee Hylton May 5, 1931 - Aug. 7, 2009
published: Bonners Ferry Herald - August 13, 2009
Harlan Lee Hylton, 78
Harlan Lee Hylton, 78, passed away Friday, Aug. 7, 2009, at Bonner General Hospital in Sandpoint from cancer.
Funeral services were held Tuesday at Coffell Funeral Chapel in Sandpoint with the Rev. Steve Bradshaw of Cocolalla Cowboy Church officiating. Interment followed in McArthur Cemetery.
Harlan was born May 5, 1931, in Naples to Golden Lee and Lulu Irene Marcy Hylton.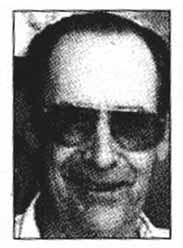 Harlan enlisted in the U.S. Army on July 7, 1952, serving in the Korean Conflict with an honorable discharge on April 8, 1954.
Harlan was a life member of the Veterans of Foreign Wars.
On Aug. 7,1955, Harlan and the former Ethel Reyburn married in Bonners Ferry. They had three children and lived in Naples on a small cattle ranch. They later divorced.
Harlan and the former Lucille Crone were married Aug. 27, 1994, and they moved to the Selle area of Sandpoint.
Harlan spent many years driving truck for Anderson Logging and McCalmant Logging, retiring in 1992.
Harlan will be remembered for his love of God, his family, horses, and all animals and pets.
He is survived by his wife Lucille; children Wanda Hylton of Post Falls, Brett Crone of Yerington, Nev., Bart Crone of Dillon, Mont, and Anena Kipp of Tonopah, Nev.; 10 grandchildren; seven greatgrandchildren; and many children who consider him grandpa.
Harlan is also survived by sisters Marjorie McCalmant of Bonners Ferry and Sally Weaver of Moscow; a brother Jerry Hylton of Troy, Idaho, and numerous cousins.
Harlan was preceded in death by his parents, a son Darrell and daughter Anna Marie Meyer.
Family and friends may. sign Harlan's online guest book at www.coffeltfuaer-al.com.
Coffelt Funeral Service handled arrangements.