Earl Melvin Hopper August 26,1952 - August 21, 2007
published: Bonners Ferry Herald, Thursday, August 30, 2007

Earl Melvin Hopper passed away at home, surrounded by loving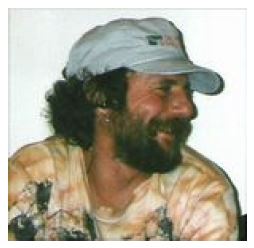 family and friends, on August 21, 2007 after fighting a courageous battle with cancer.
Graveside services will be held at 2:00pm, Saturday, August 25, 2007 at the McArthur Cemetery.
Earl was born to Don and Mabel Hopper in Eugene, OR, on August 26, 1952. He was a brother to Reta, Leta, and Ken.
Earl and his brother were both junior deacons at the Zion Church of Christ in Lost Creek, OR. He attended high school at Pleasant Hill High School in Pleasant Hill, OR, where he met his first wife, Kathleen Newton. They had two children together, Cory and Carma.
During their marriage, Earl served in the military as a U.S. Army paratrooper from 1970-72.
Earl met Patty Flagg in 1979, and the rest is history. They moved to the Sandpoint area from Oregon in 1982.
They were married on May 6th, 1984 and have one son together, Brian. Earl also
became father to Patty's two sons, Nathan and Steve. They settled in Naples in 1988, where they
have lived ever since.
People all around North Idaho knew Earl as the proud captain of the Josephine, the tugboat he
piloted around Lake Pend Oreille for nearly 20 years for CE Kramer Crane & Contracting.
Besides being an expert tug operator, Earl also was a crane operator, driller, blaster, logger, and worked in area mills. In short, there was nothing Earl couldn't do. He took great pride in his work and thrived on the challenges it brought.
Earl loved Lake Pend Oreille. There was nothing he liked better than spending time on its waters
doing the work he loved. He met many people through his work. Whether they were coworkers or
customers, he was always glad to share his knowledge with all, becoming a mentor to many.
Earl spent as much of his free time as he could hunting, fishing and telling stories with the boys. He truly loved the outdoors and the area in which he lived.
Earl is survived by his mother, Mabel Hopper of Bonners Ferry, ID; his wife, Patty Hopper; his
daughter Carma (Davey) Jones of Bonners Ferry; sons Cory (Tiana) Hopper of Sandpoint, ID;
Nathan (Kate) Flagg of Coeur d'Alene, ID , Steve Hopper of Girdwood, AK; and Brian Hopper
of Naples, ID; sisters Reta (John) Summerlin of Naples, ID and Leta (Mike) Flagg of Springfield,
OR; brother, Ken Hopper of Oakridge, OR; grandchildren Zachary and Zoey; and numerous
aunts, uncles, nieces, nephews, and cousins.
He is preceded in death by his father, Don Hopper.