James William Coats 1940 - 2004
Funeral services were held September 15 at the Bonners Ferry Church of Jesus Christ of Latter-day Saints for James William Coats, 63, Bonners Ferry, who died September 8 of injuries sustained in a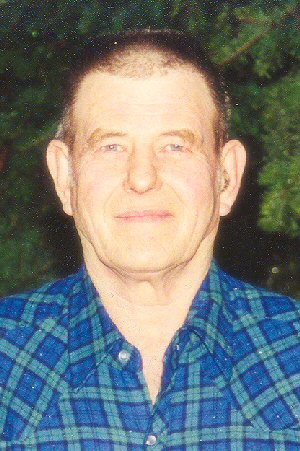 vehicle collision near Naples.
James was born November 29, 1940, to Drew and Lenora Coats on the Coats Ranch in the state line area in Montana. He attended school at Central and Troy, and in 1951 he moved with his brother, Floyd, to live with their brother David in Leavenworth, Washington, where James worked in the orchards and graduated as valedictorian of his class. In 1959, he joined the U.S. Navy in San Diego, California, and he was sent to Ford and Chrysler Motor College. He served aboard the USS CVA Constellation, the USS Forrestal, the USS Ranger and the USS Kittyhawk, and he was a plank owner on the USS Enterprise, commissioned and designed as part of the USS Nimitz Battle Group.
He was stationed in Hawaii at Barbers Point on Oahu, where he married Alicia Bicoy. The couple next moved to California, where their daughter, Leilani, was born, and then on to Cecil Field, Florida, where Mary Ann was born.
James served in Vietnam for five years, both on land and at sea. He served as first officer and commanding officer of the first U.S. Navy SEAL (Sea, Air, Land) team. He worked as an ordinance specialist, a missile technician, in the Secret Service, and he worked narcotics in the military police. During his service, he traveled around the world three times, and received numerous medals, honors and awards, including awards presented by President Lyndon Johnson and the President of Vietnam.
He retired from the Navy in Norfolk, Virginia, following a 20 year career, and moved his family to Bonners Ferry in the spring of 1978. He worked at the fairgrounds and logged, and during this time daughter Roseline was born.
In 1980, the family moved to the James W. Coats Ranch at Stateline, where he farmed and raised cattle, logged and did private contracting for the Forest Service, both in Bonners Ferry and in Montana. He worked at Hubbard's farm as a mechanic for 15 years.
In 2001, he married his second wife, Elisabeth, and later moved to Moscow, Idaho, where he was an active volunteer with the Boy Scouts of America. He had his second retirement in 2004.
He enjoyed and loved the great outdoors, fishing, gardening, camping, farming, picking huckleberries, working on machinery and Boy Scouting. He was known for his high humor, and loved joking around and telling stories.
He is survived by his mother, Lenora, formerly of Bonners Ferry; siblings David Coats, Sandpoint, Kathryn Smith, Moyie Springs, Yvonne Hampton, State Line, Floyd Coats, Troy, Montana, and Donald Coats, Kansas City, Missouri; his first wife of 39 years, Alicia; children Leilani Caldwell, Seattle, Washington, Mary Ann Gromley, Troy, Montana, and Roseline Coats, Renton, Washington; and grandchildren Sabrina Coats and Ashley, Taylor and Matthew Gromley. He is also survived by his wife, Elisabeth, and stepchildren Stephen, Josh, Rachel, Daniel, Nathan and Christina Akre and David Coats, Moscow.
Any condolences sent the family should be sent to Mary Ann Gromley, PO Box 399, Troy, MT 59935, or to his wife, Elisabeth Coats, PO Box 3382, Moscow, ID 83843.
Originally published on the website - Kootenai Valley Press
kvpress.com/obituaries/040908coats.htm