Bonners Ferry Herald, Thursday, November 30, 2006

Byron Eugene 'Gene' Baker, 72
Byron Eugene "Gene" Baker, 72, passed away on Nov. 25, 2006, at Kootenai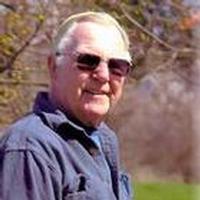 Medical Center in Coeur d'Alene following complications from cancer surgery.
Funeral service is scheduled for 11 a.m. Friday, Dec. 1, 2006, at Wellspring
Community Church.
He has gone back to his heavenly home to the God who gave him life, and a
special reunion with his loved ones who have gone on before him. Gene was born
in Porthill, Idaho on June 9, 1934, to Byron E. and Esther c. (Callison) Baker.
His early life centered around the family farm, the Porthill School and
community where he grew up. Gene graduated from Bonners Ferry High School with
the class of 1952. He always had a special talent with machinery, and after
graduating high school, he became the youngest Grade-all operator in the
Northwest in the construction of a large irrigation system in the Columbia
Basin, which was the beginning of many years of operating various and sundry
pieces of equipment.
On Nov. 20, 1953, Gene married Dolores Mae Chappel of Moyie Springs in
Porthill, where they made their first home for a short time. Their first child
David was born in 1955 in the old Bonners Ferry hospital. They were then
blessed with two daughters, Sherri Ann in 1956, and Toni Marie in 1959. The
family then moved to Priest River, where Gene logged for Dorie's father, Robert
Chappell.
In 1961, Gene moved his work and his family to Lewistown, Mont., where he and
his crew worked on the Minuteman Missile silos running dump trucks hauling all
the materials needed for the building of the silos. Early in 1963, after that
job was completed, Gene brought his family back to Bonners Ferry and again
worked for a couple of logging companies for a time until the opportunity came
to run a logging operation in and around Thompson Falls, Mont. He worked there
for many years, while Dorie and the kids stayed in Bonners Ferry and kept the
home fires burning with Gene coming home mostly on weekends and holidays.
In the early 190's Gene had the opportunity to purchase property on the South
Hill, and of opening and operating Amer-Can Industrial from that time to his
final days.
The greatest love and passions of Gene's life was spending time with his
family. He was the happiest when he was surrounded by his wife, Dorie, his
children and their souses, his seven grandchildren, and his little dog-child Taz.
Another great enjoyment for Gene was transporting the kids and their
teammates to all the wrestling matches and sports events possible. He put much
time and energy into the youth of the community, gathering them in and caring
for them. I don't think he ever missed one of their baseball games. Whatever
the kids were doing, Gene was there.
Gene was also a lifetime member of the NRA. He enjoyed traveling and
broadening his horizons, and was most interested in the historical places they
were able to visit.
Gene is survived by his wife, Dorie; his son, David E. Baker; daughters
Sherri Ann (Greg) Carter and Toni Marie (Larry) Pennock; his beloved
grandchildren, Jeremy Baker, Nicholas, Christopher, and Brittany Schave, Tyson
and Chanalea Pennock; his sister and brother-in-law, Carol and Buster Pluid;
granddaughter-in-law, Jennifer Pennock Brakeman and Matt; numerous nieces and
nephews; and dear traveling companions, Marla and Gary Bohne; along with many
extended family and loving friends along the way.
We were blessed by his living, compassionate nature, and his wonderful sense
of humor.
Those preceding him in death were: His maternal grandparents, James W. and
Bertha E. Callison, his paternal grandparents, Carry Budd and Estella Baker, his
parents, Byron E and Esther Caroline Baker, his baby brother, Jimmy, and his
very dear grandson, Duane Pennock.
Memorials may be made to Friends of the Restorium or to St. Jude's Children's
Hospital.
Transcribed by Oma Sanders