Earl "Pete" Anderson July 15, 1927 - June 6, 2005
published: Bonners Ferry Herald - June 16, 2005
Earl (Pete) Anderson, 77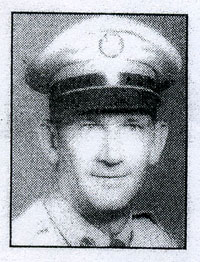 Earl (Pete) Anderson (77) passed away at his Naples-area home on Monday, June 6, 2005 after an extended illness. A Mass of Christian burial will be held on Saturday, June 11, 2005 at 1 p.m. in the St. Ann's Catholic Church in Bonners Ferry with internment and Military Rites in the McArthur Cemetery.
Pete was born to Walter and Leona (Barry) Anderson at Suring, Wise., on July 15, 1927.
He spent his grade school years near there later moving to Amosa, Mich., where he drove log truck and worked in the woods.
He was drafted into the Army in September of 1952 and served with the 2nd Division on the Front lines in Korea for 15 months, finishing out his time at Camp Carson, Colo. He attained corporal status and was awarded Korean Service Medal, with two bronze stars, National Defense Service Medal and Good Conduct Medal.
Pete married Imogene (Amy) Heimerl in Amosa, Michigan on Jan. 17, 1953. They moved to Sandpoint in 1954, and later moved to Naples where two sons were born to them.
He worked in the woods or drove logging trucks for various; loggers for many years until ill health forced him to retire in 1986. He very much enjoyed the woods and being a truck driver. All the drivers were his best friends.
Pete is preceded in death by his parents, one son Stan, one brother Ervin and three sisters Ethel, Sally and LaVerne.
He is survived by his wife Amy of 52 years, a son Wayne Anderson and wife Lynda of Indio, California son Bruce and wife Linda of Spokane, Washington and three granddaughters, Darrah, Kory and Ashly.