This is part of a newspaper column called "Smoke On The Wind" carried by the "Bonners Ferry Herald" in the 8 Dec 1938 issue. The column, by Harry R. Keller, regularly featured historical information about the pioneers and places found in Boundary County in years gone by.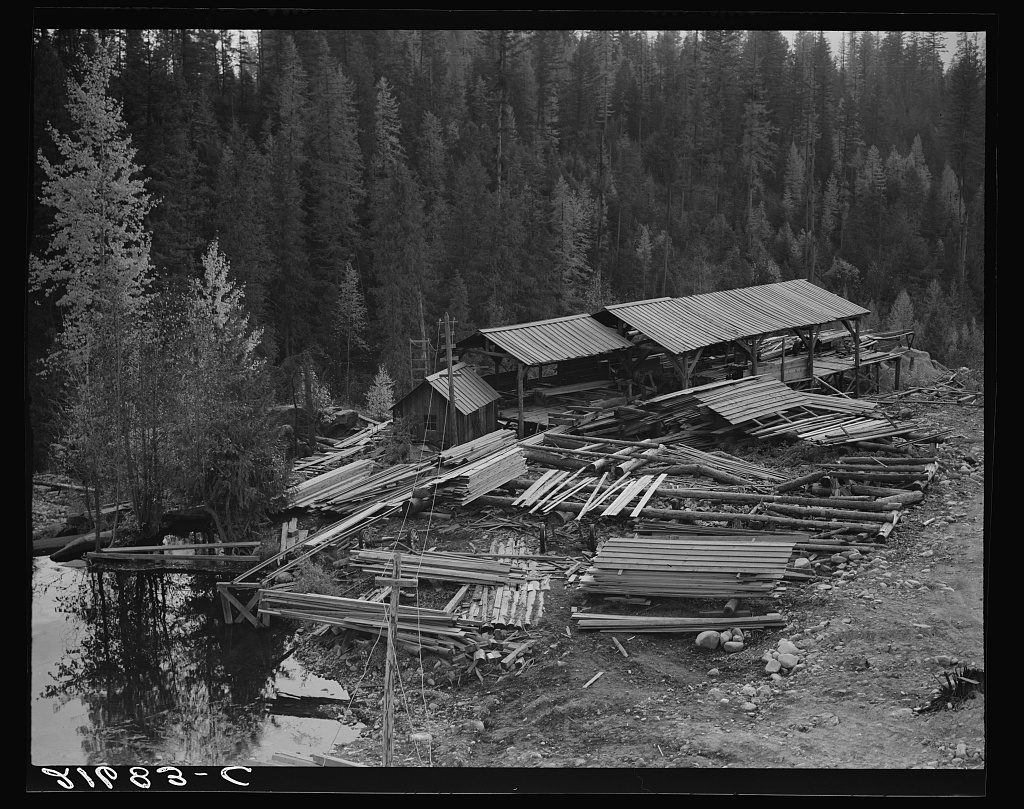 "Almost daily I followed its boisterous course, with the gray cuzel for my companion; learning the things one may learn from a mountain stream, tumbling clean and cold from the pure snows and the deep springs of its origin. But one thing Mission Creek did not tell me, and that was how it got its name.
"It was a man who told me at last, one who has known the brook almost 50 years. Mission Creek, he said, was not the stream's real name. Originally it was called "Commissioners' Creek" - presumably named for the members of the Boundary Commission, who must have crossed the creek in 1859 on their expedition to locate the International boundary line between the United States and Canada.
"For convenience, for because of the love of beauty ingrained in the hearts of the common people - (who knows?), the first and last syllables of the cumbersome title were dropped. "Mission Creek" it became, and Mission Creek it is to this day - a lovely and somehow appropriate name for a mountain torrent that has never known the chime of Mission bells."
We can only wish that he had named the man who provided the information on how Mission Creek got it's name!